Your Weekly Shabbat Bulletin for Bo & More
2020-01-30 04:46:48 PM
| | |
| --- | --- |
| Author | |
| Date Added | |
| Automatically create summary | |
| Summary | |
Here is your weekly Shabbat Bulletin,
Events and More!
In this e-blast —
FROM RABBI MORRISON
SHABBAT TIMES & SERVICES
THIS WEEK
COMING SOON
​​​​​​​NEXT-GEN/YOUTH TO YOUNG FAMILIES
​​​​​​​ONGOING PRPGRAMS
APEX KOSHER CATERING
ALEPH BEIT CHADASH SCHOOL
MINYAN VOUCHERS
One of my favorite verses in all of Torah appears in Parshat Bo. Pharaoh finally asks Moses - who exactly is going to leave Egypt? Moses responds - with our young and with our old we go forth.

Moses understands the unity of the entire Jewish people.

Moses understands the need for youthful vitality.

Moses understands the need for an elder's maturity and perspective.

Moses understands that the elderly themselves can be youthful, and that the youthful themselves can be mature and worldly.

With the combination, interaction, and integration of the two, the Children of Israel are prepared for the Exodus and to reignite the 4000 year history that we have inherited to this very day.

May we do the same as when Moses responded to Pharaoh.

Shabbat Shalom!

Rabbi Howard Morrison 

PARASHAT BO

Friday Candle lighting— 5:09 pm
Friday Mincha/Maariv — 5:15 pm
Hashkama Minyan — 7:30 am
Shabbat Service — 8:45 am
Family Shabbat Service — 10 am
Gan Shabbat Nursery — 10 am
Mini Minyan (Jr Cong)  — 10 am

Shabbat Study Group with Rabbi David Grundland — 4:25 pm
Shabbat Mincha — 5:00 pm
Seudah Shlisheet — 5:20 pm
Shabbat Ends — 6:10 pm

We look forward to greeting you at services.
Shabbat Shalom!

↓ AFTER KIDDUSH ↓
CLICK THE BANNERS BELOW TO REGISTER OR LEARN MORE INFORMATION
CLICK THE BANNERS BELOW TO REGISTER OR LEARN MORE INFORMATION
BEBY THEATRE TOURS 2020 TICKETS 
Now available - Call 416-633-3838
 
STRATFORD FESTIVAL
MUSICAL: CHICAGO
MONDAY, MAY 11
MEMBERS: $130
NON MEMBERS: $145

SHAW FESTIVAL 
MUSICAL: GYPSY
TUESDAY, AUGUST 25
MEMBERS: $120
NON MEMBERS: $135

PRIORITY REGISTRATION FOR MEMBERS UNTIL FEBRUARY 18

First come, first served. 2pm matinée includes seats, transportation. Bus departs from synagogue at 9am sharp. No refunds or exchanges.
​​​​​​​
JOIN MERCAZ!
Becoming a member of Mercaz Canada, the Zionist wing of the Conservative Movement.
Visit beby.org/mercazcanada for more information
NEXT-GEN/YOUTH TO YOUNG FAMILIES
Shabbat Programming 


Shabbat Nursery: 10 am, BEBY Babies room
(kindergarten and younger)


Mini Minyan (Jr. Congregation): 10 am in the Inwentash Centre (Grades 1+)
The next Family Shabbat Service is THIS SHABBAT! FEBRUARY 1ST!

Register in advance at
https://www.beby.org/event/youngfamilyshabbat2020
You can also plan ahead for future
Family Shabbatot. See the dates below.
For more information email youth@beby.org / rabbidavid@beby.org.

Family Shabbat is on the first Shabbat of every month.
Mark your calendars!

Hey Teens!!!
 
We are looking forward to continuing the Teen Shabbatot. 
The next one is on January 11!.
You can now register for our next Teen Shabatot here - Register here!

If you want to participate in leading the service sign up here.
If you want to participate and need help preparing, let us know and we will be happy to help!
COMING SOON... IT'S HOLIDAY PARTY TIME!!
SAVE THE DATES FOR THE FOLLOWING FUN EVENTS:

Sunday, February 9 at 11:30 am - Tu B'Shevat Party!
Sunday, March 8 - Young Families Purim Carnival

Stay tuned for full details!
FULL UPCOMING SCHEDULE
February 1 - YOUNG FAMILY SHABBAT
February 8 - TEEN SHABBAT
February 9 - TU B'SHEVAT PARTY
February 15 - MINDFULNESS MINYAN
March 7 - YOUNG FAMILY SHABBAT
February 9 - YOUNG FAMILIES DISCO PURIM CARNIVAL!
March 14 - TEEN SHABBAT
March 21 - MINDFULNESS MINYAN
April 4 - YOUNG FAMILY SHABBAT
April 11 - TEEN SHABBAT

*ALL DATES SUBJECT TO CHANGE
OUT OF THE COLD - MONDAY EVENINGS
We're accepting donations of new or very lightly used winter clothing, new underwear, new socks. Please bring the clothing in clear plastic bags and drop them off with our security personnel. If you are interested in volunteering for the 2019 program, please send an email to bebyoutofthecold@gmail.com. For financial donations, please contact the shul office at 416-633-3838.
CHESED COMMITTEE FOOD DRIVE
Whenever we have occasion to visit our Beth Emeth, it is a mitzvah to bring an article of non-perishable food for further distribution to the community. There are containers located at the Wilmington entrance.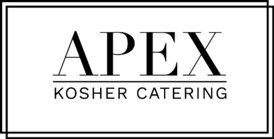 APEX KOSHER CATERING
Visit our website: www.apexkoshercatering.com  to place your order for fabulous food and or discuss your upcoming event at Beth Emeth!
ALEPH BEIT CHADASH SCHOOL
Calling all Morning Minyan Goers...
Stop by the office, or head to our website to purchase 24 Tzedakah vouchers for $24. 
Instead of rooting around in your pockets for change, use your vouchers!
You will receive a full tax receipt for your donation. Click here to purchase.
Beth Emeth Bais Yehuda Synagogue
100 Elder Street
Toronto, ON M3H 5G7
Sat, 11 July 2020
19 Tammuz 5780
Sat, 11 July 2020 19 Tammuz 5780