Weekly Eblast for Vaera and More
2020-01-23 04:37:53 PM
| | |
| --- | --- |
| Author | |
| Date Added | |
| Automatically create summary | |
| Summary | |
Here is Your Weekly Shabbat Bulletin,
Events and More!
In this e-blast —
FROM RABBI MORRISON
SHABBAT TIMES & SERVICES
THIS WEEK
COMING SOON
NEXT-GEN/YOUTH TO YOUNG FAMILIES
​​​​​​​ONGOING PROGRAMS
APEX KOSHER CATERING
ALEPH BEIT CHADASH SCHOOL
MINYAN VOUCHERS
Dear Congregational Family,

This coming Monday, January 27, marks the 75th anniversary of the liberation of Auschwitz. It is noteworthy that during this month, we have begun reading the opening portions of Shmot-Exodus. The first institutional genocide against the Jewish people goes back to Pharaoh in Egypt, where the Jewish people were enslaved and oppressed for over 200 years. In last weeks portion, we read how a new king arose over Egypt who did not remember Joseph. In the Talmud, one says this was an actual new king. Another says this was the same king who changed his mind and legislated decrees against our people.

Throughout our history, we have seen it both ways. A new leader arises, or an existing leader changes his mind. Both ways, we Jews have suffered all kinds of hatred during our 4000 year history. In this week`s portion, we learn how Pharaoh hardened his heart during the first five of the ten plagues. His heart became so hard from one plague to the next that he could no longer exercise his free choice to change. Sadly, many Pharaoh types have arisen over the ages.

On this coming Monday, we will remember the most heinous Pharaoh of modern Jewish history. We will be grateful that finally the Shoah ended. We will be grateful that allied nations liberated Auschwitz and other camps. We will be grateful 75 years later for the strength of the Jewish people in its own homeland and around the world. However, we will also continue to mourn over the losses of six million of our people, even as we continue to deal with acts of hatred perpetrated against Jews around the globe.

Shabbat Shalom,
Rabbi Howard Morrison

PARASHAT VAERA

Friday Candle lighting— 4:59 pm
Friday Mincha/Maariv — 4:35 pm
Hashkama Minyan — 7:30 am
Shabbat Service — 8:45 am
Gan Shabbat Nursery — 10 am
Mini Minyan (Jr Cong) — 10 am

Shabbat Study Group — 4:15 pm
Shabbat Mincha — 4:50 pm
Seudah Shlisheet — 5:10 pm
Shabbat Ends — 6:01 pm

We look forward to greeting you at services.
Shabbat Shalom!
CLICK THE BANNERS BELOW TO REGISTER OR LEARN MORE INFORMATION
CLICK THE BANNERS BELOW TO REGISTER OR LEARN MORE INFORMATION
BEBY THEATRE TOURS 2020 TICKETS
Now available - Call 416-633-3838

STRATFORD FESTIVAL
MUSICAL: CHICAGO
MONDAY, MAY 11
MEMBERS: $130
NON MEMBERS: $145

SHAW FESTIVAL
MUSICAL: GYPSY
TUESDAY, AUGUST 25
MEMBERS: $120
NON MEMBERS: $135

PRIORITY REGISTRATION FOR MEMBERS UNTIL FEBRUARY 18

First come, first served. 2pm matinée includes seats, transportation. Bus departs from synagogue at 9am sharp. No refunds or exchanges.
​​​​​​​
JOIN MERCAZ!
Becoming a member of Mercaz Canada, the Zionist wing of the Conservative Movement.
Visit beby.org/mercazcanada for more information
NEXT-GEN/YOUTH TO YOUNG FAMILIES
Shabbat Programming

Shabbat Nursery: 10 am, BEBY Babies room
(kindergarten and younger)

Mini Minyan (Jr. Congregation): 10 am in the Inwentash Centre (Grades 1+)

Hey Teens!!!

We are looking forward to continuing the Teen Shabbatot.
The next one is on January 11!.
You can now register for our next Teen Shabatot here - Register here!

If you want to participate in leading the service sign up here.
If you want to participate and need help preparing, let us know and we will be happy to help!
COMING SOON... IT'S HOLIDAY PARTY TIME!!
SAVE THE DATES FOR THE FOLLOWING FUN EVENTS:

Sunday, February 9 at 11:30 am - Tu B'Shevat Party!
Sunday, March 6 - Young Families Purim Carnival

Stay tuned for full details!
FULL UPCOMING SCHEDULE
February 1 - YOUNG FAMILY SHABBAT
February 8 - TEEN SHABBAT
February 9 - TU B'SHEVAT PARTY
February 15 - MINDFULNESS MINYAN
March 7 - YOUNG FAMILY SHABBAT
February 9 - YOUNG FAMILIES DISCO PURIM CARNIVAL!
March 14 - TEEN SHABBAT
March 21 - MINDFULNESS MINYAN
April 4 - YOUNG FAMILY SHABBAT
April 11 - TEEN SHABBAT

*ALL DATES SUBJECT TO CHANGE


SIGN UP FOR OUR NEW AND IMPROVED YOUTH TO YOUNG FAMILIES/BEBY NEXT-GEN EMAIL NEWSLETTER.
OUT OF THE COLD - MONDAY EVENINGS
We're accepting donations of new or very lightly used winter clothing, new underwear, new socks. Please bring the clothing in clear plastic bags and drop them off with our security personnel. If you are interested in volunteering for the 2019 program, please send an email to bebyoutofthecold@gmail.com. For financial donations, please contact the shul office at 416-633-3838.
CHESED COMMITTEE FOOD DRIVE
Whenever we have occasion to visit our Beth Emeth, it is a mitzvah to bring an article of non-perishable food for further distribution to the community. There are containers located at the Wilmington entrance.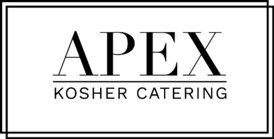 APEX KOSHER CATERING
Visit our website: www.apexkoshercatering.com to place your order for fabulous food and or discuss your upcoming event at Beth Emeth!
ALEPH BEIT CHADASH SCHOOL
Calling all Morning Minyan Goers...
Stop by the office, or head to our website to purchase 24 Tzedakah vouchers for $24.
Instead of rooting around in your pockets for change, use your vouchers!
You will receive a full tax receipt for your donation. Click here to purchase.
Sat, 11 July 2020
19 Tammuz 5780
Sat, 11 July 2020 19 Tammuz 5780