Your Weekly BEBY Blast for Vayakhel-Pekudei & More
2020-03-20 02:01:09 PM
| | |
| --- | --- |
| Author | |
| Date Added | |
| Automatically create summary | |
| Summary | |
WEEKLY SHABBAT BULLETIN, ONLINE SESSIONS AND MORE!
​​​​​​​from Rabbi Morrison
Dear Congregational Family,

"TGIS - Thank God it's Shabbos" takes on a new and special meaning this year. Regardless of our personal levels of observance, many of us will be more "Shomer Shabbat" out of necessity.

In Israel, many modes of daily operation which are usually in effect on Shabbat will be shut down because of the virus.

Here too, with many people being self isolated or limiting themselves to being with small numbers of people, the gift of Shabbat becomes more significant.

As a child, I used to complain about the "do not" rules of Shabbat. As an adult, I have come to appreciate the interrelationship between "Remember (what we do on Shabbat)" and "Shamor (what we do not do on Shabbat)." The fuller level of observance allows one to see the good in the world around us, better appreciate our family  and friends, and to understand that God has a higher purpose for us beyond our work day pursuits.

Parshat Vayakhel begins with an interplay between public sacred space, the Tabernacle, and sacred time, Shabbat. While we cannot always participate in public sacred space, such as attending synagogue even in the best of times, we can always observe and celebrate Shabbat, a sacred period of time which transcends public or private space.

The famous statement coined by the cultural Zionist,  Ahad Ha'Am, rings especially true this Shabbat: "More than the Jews have preserved Shabbat, Shabbat has preserved the Jews.

Wishing us all a true, peaceful and meaningful Sabbath.

Shabbat Shalom,

Rabbi Howard Morrison
A Message To Our Beth Emeth Family
Dear BEBY Family, 

During these trying times, the giving of Tzedakah is all that much more meaningful. In tomorrow's parsha, the community donated so much to its public institution that the donors were told to stop.

While we are hardly in that climate of giving today, the mitzvah of Tzedakah transcends time and place. On Erev Shabbat, many people empty the change from their pockets and place them in a Tzedakah box.

As you can imagine, our shul is in need of your consideration and support. Our  building continues to operate with the participation of security, office staff, and daily led prayer. Please help our shul continue to be viable.

In addition, many of the elderly and vulnerable are hurting these days. Local kosher food banks have dried up. There is a lack of volunteers transporting food to those who need it most. Bnai Brith has set up an emergency food initiative. To offer Tzedakah or to volunteer, call their special phone line at 416-633-6224 x134.

We wish everyone a safe and peaceful Shabbat.

Rabbi Howard Morrison - Senior Rabbi
Malcolm Weinstein - President
Click here for a link to our Facebook page
*Please note that you do not need a Facebook account in order to view our Facebook page

Rabbi David will be leading daily live Shacharit
(8:00 am) and Mincha/Maariv (7:25 pm) services
 
  Click here for a version of kaddish that can be said
without a minyan 
 
JOIN THE CLERGY ON FACEBOOK LIVE 
 
Online sessions with Rabbi Morrison
Friday March 20 - 12 PM NOON
Endings and Beginnings: Shmot and Shabbat Ha'Chodesh.
Monday March 23 - 12 PM NOON
Preparing a meaningful Seder, insights into the Haggadah part I
Wednesday March 25 - 12 PM NOON
Preparing a meaningful Seder, insights into the Haggadah part II
Friday March 27 - 12 PM NOON 
Preparing a meaningful Seder, insights into the Haggadah part III

Online sessions with Rabbi Lipson - to be announced
Click here to read Rabbi Lipson's daily blog Ripple in Still Water
Click here to read Rabbi Lipson's weekly blog Drinking Wisdom




*Early* Kabbalat Shabbat service with Cantor David Guber
this evening at 6 PM (up to and including Lecha dodi)
followed by a musical Havdallah service as Shabbat ends

Check back frequently for music from Cantor David


DID YOU KNOW?
Volunteers have been reaching out to seniors in our community by phone - to say hello and see how they are managing.
If there are any specific concerns they will be brought to the attention of the Clergy.  If you know of a situation - please let us know.
HELPFUL HYGIENE TIPS 
Wash your hands often with soap and water for at least 15 seconds. If soap and water are not available, use an alcohol-based hand sanitizer
Avoid touching your eyes, nose, and mouth with unwashed hands
Avoid close contact with people who are ill
Stay home when you are ill
Cover your cough or sneeze with a tissue, then immediately throw the tissue in the garbage and wash your hands
If you don't have a tissue, sneeze or cough into your sleeve or arm
Parshat Vayakhel-Pekudei

Friday Candle lighting— 7:12 pm
Shabbat Ends — 8:14 pm

Shabbat Shalom!
WE EXTEND OUR CONDOLENCES TO
- Laura Rodney and family on the loss of her mother, Sally Rosen ז״ל
- The family of our member Marjory Collis ז״ל
CHAMETZ FORM
Click HERE to download the authorization form to sell your chametz - you can send it to sari@beby.org by Wednesday, April 8 at 10 am 
ALL PROGRAMS CANCELLED UNTIL FURTHER NOTICE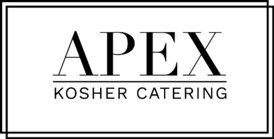 Shabbat Shalom!
Be a guest in your own home

Friday Night Take Out Dinner Menu

Challah Buns

Chicken Soup
with spring vegetables
Add Matzo Balls ($1.50 each)

Mesclun Greens
Spinach, Arugula & Romaine
Topped with roasted artichoke hearts, red peppers, & cherry tomatoes 
dressed in a honey lime vinaigrette (on the side)

Choice of: 
Chicken Wings (8)
with BBQ or honey garlic sauce
or
Roasted Garlic, Lemon & Herb Chicken Breast
with a caramelized onion au jus

Served with 
Potato Wedges
& 
Medley of sautéed vegetables

Cookies & Biscotti

Add fresh sliced seasonal fruit platter ($4.00 per person)

$28 per guest + HST

Minimum order 6 guests 
This menu is designed to be reheated and served

Call 416-901-5044 or email: info@apexkoshercatering.com
to place an order by WEDNESDAY AT 4:00 PM 


Click here for the APEX Passover menu
NEXT-GEN/YOUTH TO YOUNG FAMILIES
Shabbat Programming
CANCELLED UNTIL FURTHER NOTICE


Shabbat Nursery: 10 am, BEBY Babies room
(kindergarten and younger)


Mini Minyan (Jr. Congregation): 10 am in the Inwentash Centre (Grades 1+)
FULL UPCOMING SCHEDULE
April 4 - YOUNG FAMILY SHABBAT
April 11 - TEEN SHABBAT
May 2 - YOUNG FAMILY SHABBAT
May 9 - TEEN SHABBAT

*ALL DATES SUBJECT TO CHANGE


SIGN UP FOR OUR NEW AND IMPROVED YOUTH TO YOUNG FAMILIES/BEBY NEXT-GEN EMAIL NEWSLETTER.
CHESED COMMITTEE FOOD DRIVE
Whenever we have occasion to visit our Beth Emeth, it is a mitzvah to bring an article of non-perishable food for further distribution to the community. There are containers located at the Wilmington entrance.
BEBY THEATRE TOURS 2020 TICKETS 
Now available - Call 416-633-3838

First come, first served. 2pm matinée includes seats, transportation.
Bus departs from synagogue at 9am sharp. No refunds or exchanges.

STRATFORD FESTIVAL
MUSICAL: CHICAGO
MONDAY, MAY 11
MEMBERS: $130
NON MEMBERS: $145

SHAW FESTIVAL 
MUSICAL: GYPSY
TUESDAY, AUGUST 25
MEMBERS: $120
NON MEMBERS: $135

ALEPH BEIT CHADASH SCHOOL
Calling all Morning Minyan Goers...
Stop by the office, or head to our website to purchase 24 Tzedakah vouchers for $24. 
Instead of rooting around in your pockets for change, use your vouchers!
You will receive a full tax receipt for your donation.Click here to purchase.
Beth Emeth Bais Yehuda Synagogue
100 Elder Street
Toronto, ON M3H 5G7
Wed, 23 September 2020
5 Tishrei 5781
Wed, 23 September 2020 5 Tishrei 5781